Condos for Sale at Tahoe Tavern
Tahoe Tavern, named for the historic hotel that once graced these shores, is a gated community of condos with wide grassy fields, a private beach and pier at Lake Tahoe (pictured above), tennis and swimming. Apart from the panache of being named for the early 19th Century hotel, this lakefront condo complex (and the neighboring Tavern Shores) are centrally located within walking distance to many of Tahoe City's major attractions and restaurants. (Read more ... )
Lake Tahoe Waterfront Condos Tahoe Tavern
No listings were found matching your search criteria.
Browse Lake Tahoe Waterfront Condos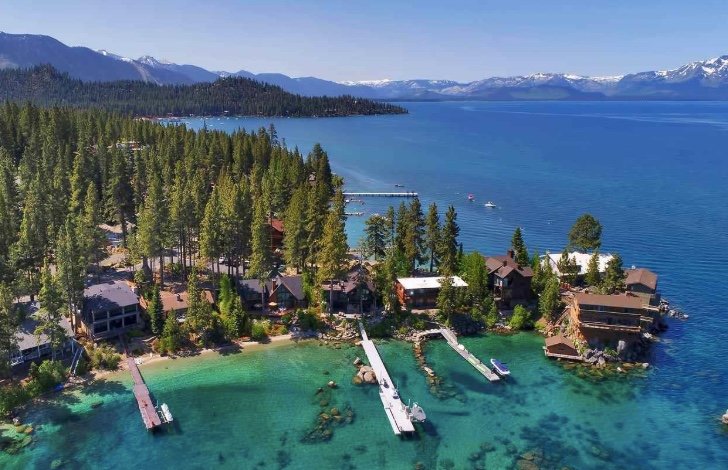 Tahoe Tavern is conveniently located at the "Y" in Tahoe City, offering easy access to the paved 2-lane bike trails that take you past Sunnyside on the Westshore, toward Squaw Valley along the scenic Truckee River route, or up toward Dollar Point. From Concerts on the Beach on Sunday nights, to lakeside dining and shopping, there is always something fun to do in Tahoe City.
North Shore's Longest Pier
With a large buoy field, and the longest pier on the North Shore, Tahoe Tavern is an excellent spot for boaters. The pier is staffed by a boat valet during the summer, so you don't have to hassle with a dinghy to get your boat. A large grassy lawn faces Lake Tahoe here -- a perfect spot for leisurely afternoons. The seasonal swimming pool also overlooks the Lake.
Browse other Popular Tahoe Truckee Areas